TV
Co-author, Cinematographer and Editor of "Verdade ou Consequência", produced by Take it Easy Films for Rádio Televisão Portuguesa - RTP

Documentary, 2017, Portugal, 52' spoken in portuguese and english
Voted word of the year in 2016, the post-truth is a swamp that feeds on fake news, fear exacerbation, lack of time to check facts, social indifference and absence of information literacy.
In a hyper consumption society, the power of algorithms is ever increasing. Technology is opaque. Manipulation is spreading from politics to private life.
Producer of "Laureano Barros Rigoroso Refúgio", by Paulo Pinto for Rádio Televisão Portuguesa - RTP
Documentary, 2017, Portugal, 54' spoken in portuguese
A remarkable man who brought
together one of the most 
extraordinary Portuguese 
private libraries of the 
Twentieth century.


Director of "Letters from War - making of", produced by O Som e a Fúria for Rádio Televisão Portuguesa - RTP
Documentary, 2017, Portugal, 26' spoken in portuguese
The producing and shooting process behind the film of Ivo M. Ferreira "Letters from War". Based on António Lobo Antunes's novel, a collection of letters written by a young soldier, doctor and a aspirant writer, to his wife while he was serving in Angola between 1971 and 1973, during the Portuguese Colonial War, a war between Portugal with its former overseas provinces.
Author and Co-director of "Paraíba", produced by Busca Vida Filmes
(FUNDING PROCESS)
Documentary 10 episodes, 26'. Portugal and Brazil.
PARAÍBA is about women's sexuality from a unprecedented and fearless perspective.
CINEMA
Director and Producer of "Meu Nome é Coisa" (post-production)
Documentary, 2019, Brazil, (Post-Production) spoken in brazilian portuguese
MEU NOME É COISA is a film 
that approaches the bizarre 
world of real estate 
speculation that at a furious 
speed imprisons the human, 
taking as a starting point, 
making him a poster, a human 
billboard,very far from the 
dreams it advertises.
Producer of "The Bite" (Post-production)
by Pedro Neves Marques
Fiction, 2019, Super 16mm, Brazil, spoken in portuguese (post-production)
Between a house inside the Atlantic 
Forest and a mosquito factory
genetically modified to combat the 
Zika virus near São Paulo, a
polyamorous and non-binary relationship 
seeks to survive an epidemic that threat
Brazil. While inside the factory 
thousands of mosquitoes are born daily -
an army of mosquitoes is about to be 
distributed throughout the country - 
the tensions, relations of power 
between Helmut, Calixto and Tao worsen. 
But to survive, the
virus will need love. 

"The Bite" is a fictional film, 
between a Cronenberguiano suspense, 
the science fiction and a queer 
romantic drama.
by
Francisca Manuel
Fiction, 2019, 70'. Portugal, spoken in portuguese (post-production)
A figure awakes in a Torpor's state inside of a house, like a castaway. Aware of this Torpor also a melancholy sets in. The sensation of worthlessness in life and the pressure to be productive creates a feeling of guilt. The several attempts to counter this state are failed, until the arrival of the horse-dog.
by Pedro Neves Marques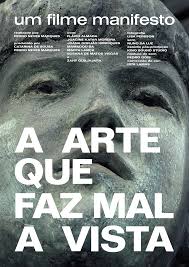 Documentary, 2018, Portugal, 20', DCP, spoken in portuguese and tupi
Lisbon is changing. While afro-descendants claim their right to the city there is also growing debate about the public monuments and symbols of Portugal's colonial past. In the fall of 2017 a confrontation took place between a peaceful protest and neo-Nazi groups in front of a recently inaugurated statue in memory of the sixteenth century missionary priest António Vieira, depicted in a gesture of conversion with three indigenous children at his feet.
Assistant Director "Mr.Babenco", by Bárbara Paz, produced by HB Filmes
Documentary, 2018, Brazil, 80' , DCP, spoken in portuguese and english
A blend of two nationalities, a master of the moving image, Hector was in life a little of everything - from a tomb salesman to spaghetti western extra, from a photographer of steakhouses to an Oscar nominated movie director. Polemical, controversial, demanding and genial, he won in Locarno, competed in Cannes, shone in Hollywood and directed titans like Meryl Streep, Jack Nicholson and Willem Dafoe. He was a great filmmaker, he features in cinema reference books throughout the world, and is now the protagonist of the documentary Mr. Babenco. The film is a black and white poetic immersion in the filmmaker's recollections and dreams. Always in a lyrical, never journalistic tone, it closely follows his life and death. But as Hector had many lives, so also he had many deaths.
by
Pedro Neves Marques, produced by Capivara Filmes, Agência - Curtas Metragens
Fiction, 2017, Portugal, Brazil, 26', DCP, spoken in Brazilian Portuguese.
An oil spill contaminates the Brazilian coast. Capivara, an offshore oil rig worker, is evacuated back to Rio de Janeiro, where the locals remain ignorant of the incoming disaster. Despite the danger, Capivara wishes only to return to the offshore oil fields.
Associated Producer of "Olmo and The Seagull", by Petra Costa and Lea Glob, produced by Busca Vida Filmes, O Som e a Fúria, Zentropa, Epicentre Films
Documentary, 2015, France, Brazil, Portugal, Denmark, 87', DCP, spoken in French, Italian and English
OLMO AND THE SEAGULL is a journey through the labyrinth of an actress's mind during the course of her pregnancy. While rehearsing for Chekhov's play The Seagull, Olivia and her companion Serge sense that the line between their life and the roles they play as actors is swiftly disappearing.
Producer of the film promotion campaign "My Body, My Rules"for "Olmo and The Seagull", by Petra Costa and Lea Glob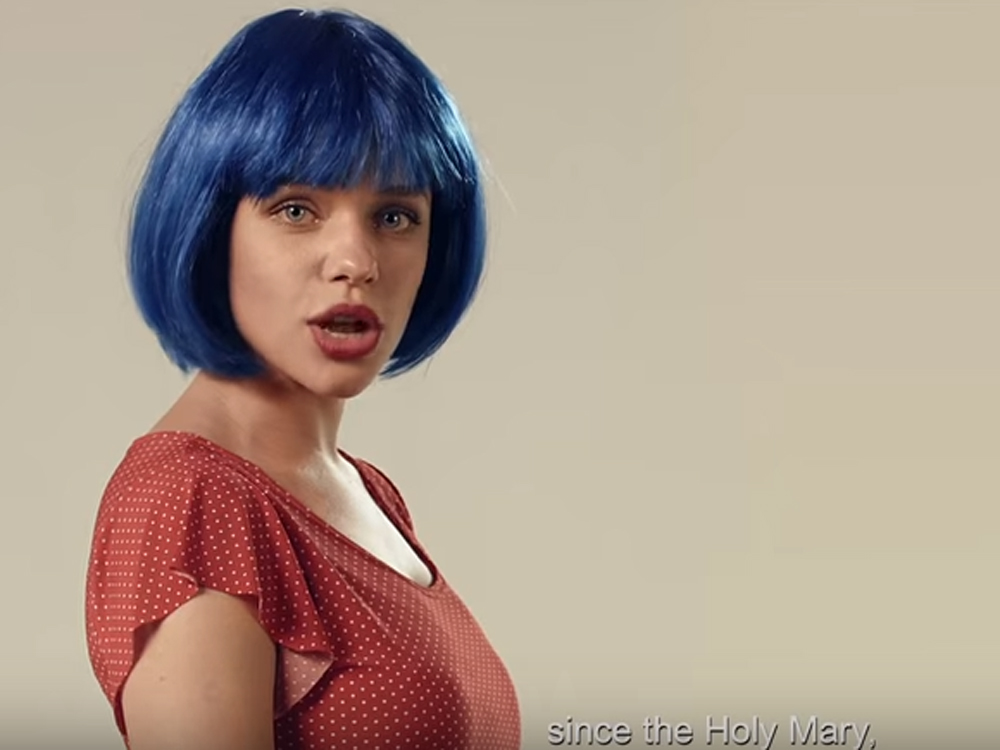 Watch here
MUSEUM FILM INSTALLATIONS



Producer of "A Mordida"
[The Bite]
a film and sound installation comprising the films:

The Gender of the Lab
If the mosquito can kill, it cannot be born
Sex as Care

by Pedro Neves Marques
2018. Double channel film installation, 20 min., super 16mm transferred to video, color, sound, 6 channel surround sound piece. Portuguese and English spoken.
"A Mordida"
was commissioned by the Pérez Art Museum of Miami.
Presented as an audio-visual installation,
A Mordida
, or "The Bite," features three interconnected films and an ambient sound piece by London-based musician Fraencis. The installation brings together two apparently distinct images of epidemics, addressing clashes among politics of nature, technology, and gender.
The films are based on a research completed at a genetically modified mosquito factory in São Paulo, Brazil, and include both fictional and documentary elements, veering between the present and an imagined future. The biological epidemic of the Zika virus, being combated partly through the use of the mutated mosquitoes, becomes an analogue to the rise of reactionary conservatism in Brazilian politics, which reached a new zenith with the election of Jair Bolsonaro.
The films follow the protagonists (a man, a woman, and a transgender woman) through these two crises, drawing lines between psychological and bodily horrors, political and medical crises, the sterile heteronormativity of the laboratory and assaults on reproductive autonomy. While all these biopolitical tensions express themselves in personal relations, as a retreat or a refuge from the crisis, the films point to intimacy and care as possible futures beyond the constraints of a binary mentality.
Producer of the film installation
"Olho Zoomórfico / Camera Trap"

by Mariana Silva
"Olho Zoomórfico/Camera Trap" was commissioned by Calouste Gulbenkian Foundation
Numerous representations of animal species have been constructed through computer simulation of the complex movements by which they organise themselves, mapping the characteristics of each species as a population and seeking parallels between their group behaviour and some of the behaviours which structure human communities. Along the large printed curtain, we see close-up digital images of birds and insects.
In
Camera Trap
, the images of books and of the interior of a Library favour references to the first American explorers and pioneers, leading us to question the nostalgic and frequently ill-informed gaze through which the true situation of the decimated populations of these lands is perceived. At this moment, in which awareness of species extinction is emerging, it is ironic that the image capture is based on the adaptation of techniques used in hunting snares.
While cameras were important in establishing the idea of nature conservation from the end of the 19th century until very recently, it is important to question the extent to which the system of perspective associated with these devices is adequate in capturing the true interactions of species in real ecosystems, and the various dimensions on which climate change is having an impact.
In the film
Zoomorphic Eye
, the characters discuss these issues, asking questions without necessarily finding answers.
Curator: Leonor Nazaré
Producer of the film installation
"Catherine or 1786"

by Francisca Manuel
"Catherine or 1786" was 
commissioned by 
Walk and Talk 2017 and 
ARQUIPÉLAGO – Centro de Artes 
Contemporâneas, Azores.

Inspired by Catherine Hickling's 
stay in Furnas between 
1786 and 1789, 
the film recalls a state 
of maladjustment and disgust 
for the unknown: 
a contemplative wandering 
in which two times intersect.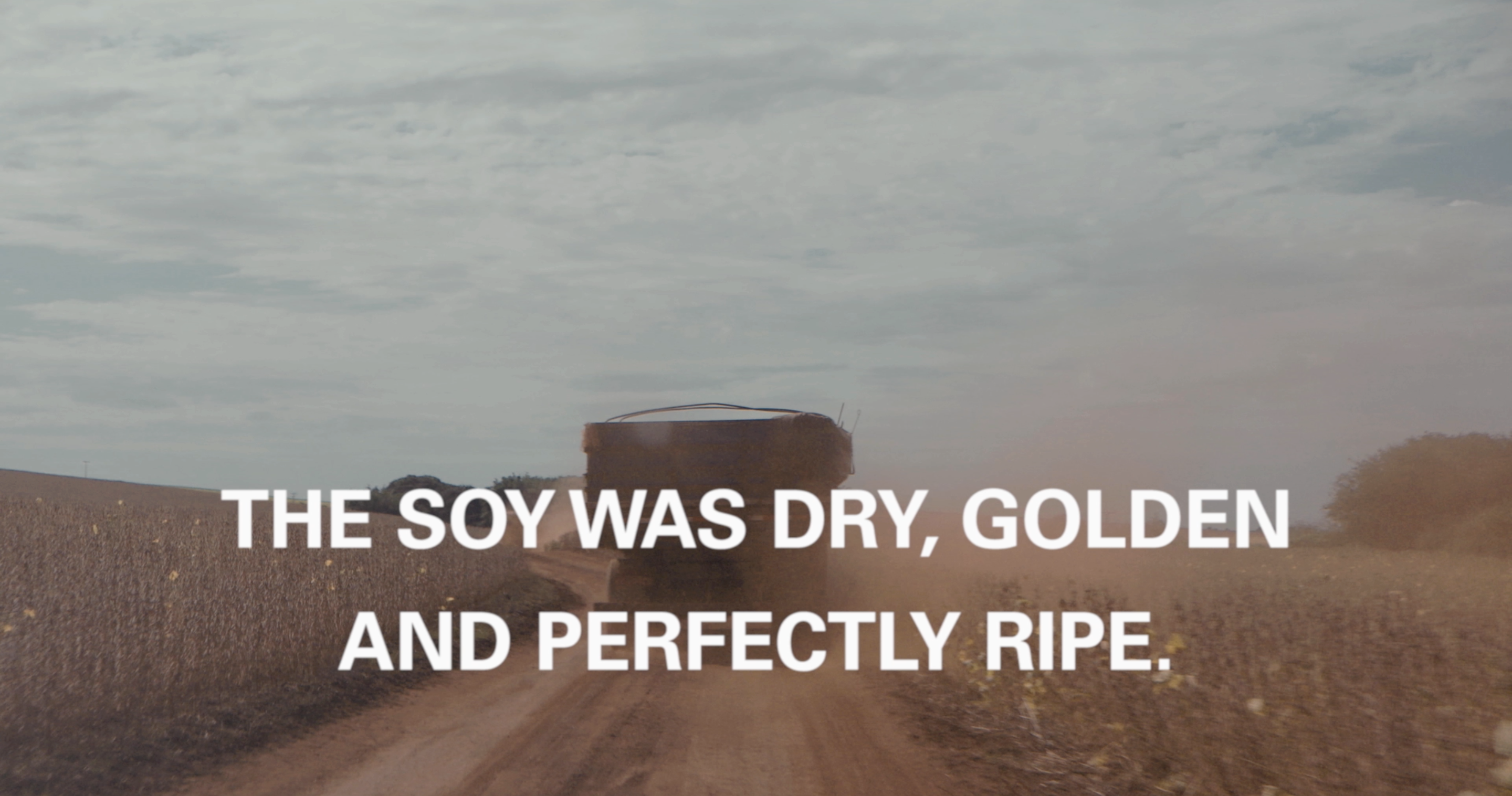 2017. 9 min. 30 sec., 4K transfered to HD video, color, sound.
Shot in inner Rio Grande do Sul, Brazil, in a landscape transformed by the monoculture agriculture of mostly transgenic soy, maize, and sugar cane, the film follows the process of transforming soy crops into biodiesel, from the moment of harvest to the workflow of one of the main biodiesel processing factories in the region. A series of notes and reflections taken by the author are overlaid on the moving images. They ask: What kind of life lies in transgenic seeds? And what does it mean to live with the enemy?
2017. 7 min. 40 sec., 4K transferred to HD video, color, sound. Portuguese with subtitles.
Set in a present-future, YWY, an indigenous android, talks with a GMO corn crop in the agricultural interior of Brazil. In a moment of intimacy, the woman, whom we come to understand is a field worker, and the plants talk about bodily rights, infertility, labor and monocrops. As a human, the spectator is unable to hear the voice of corn, perceiving the dialogue as a weird monologue. The film's script is inspired by the writing of Brazilian author João Guimarães Rosa, in which dialogues are often expressed through the voice of a single person rather than two or more.
SOCIAL MEDIA JOURNALISM
FOR
MIDIA NINJA BRAZIL
FOR
INSTITUTO CASA DA DEMOCRACIA
---